Connect Your Workforce With Zebra and Orion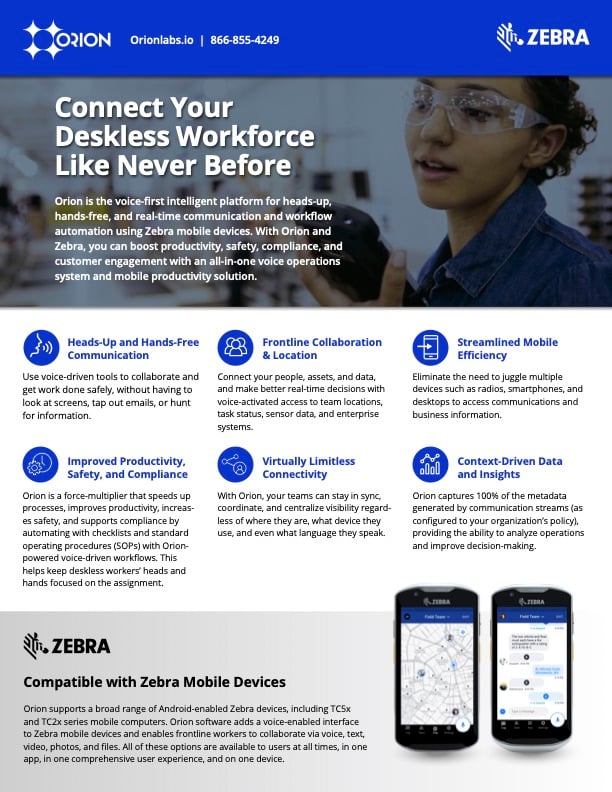 Orion is the voice-first intelligent platform for heads-up, hands-free, and real-time communication and workflow automation using Zebra mobile devices. With Orion and Zebra, you can boost productivity, safety, compliance, and customer engagement with an all-in-one voice operations system and mobile productivity solution.
Download the Fact Sheet to learn how Orion and Zebra work together to deliver:
Streamlined mobile efficiency
Improved productivity, safety, and compliance
Virtually limitless connectivity
Heads-up and hands-free communication
Frontline collaboration and location
Context-driven data and insights
Learn more about how Orion and Zebra connect the deskless workforce. Get the Fact Sheet today!