Real-Time Push-to-Talk and Voice AI on Celona 5G LANs
Discover how Orion connects the frontline workforce across private cellular networks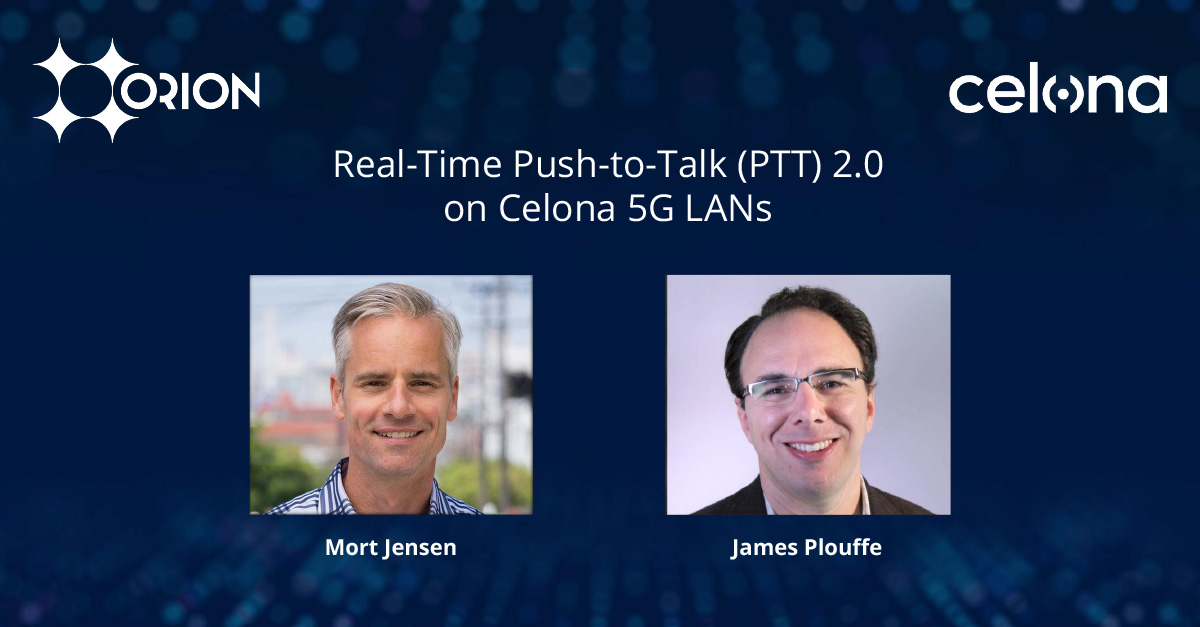 In this 40-minute webinar, you'll learn why frontline teams need communication and collaboration tools that support work on the go. Enterprise organizations benefit from technology that supports dynamic, dispersed operations with heads-up, hands-free communication.


Watch the webinar to understand:
The benefits of voice communications and 5G LANs in the enterprise
How Orion radically transforms and modernizes frontline work with PTT 2.0 and patented AI Voice Bots
How Celona makes private cellular accessible
How Orion and Celona work together to provide complete coverage to support frontline communication and collaboration
The webinar offers closed-captioning (CC) and playback speed controls.
Learn more about how Orion helps frontline teams collaborate securely and effectively. Watch the webinar today!