Learn how Orion Helps Tactical EMS Teams Communicate Efficiently & Securely in High-Risk Emergency Situations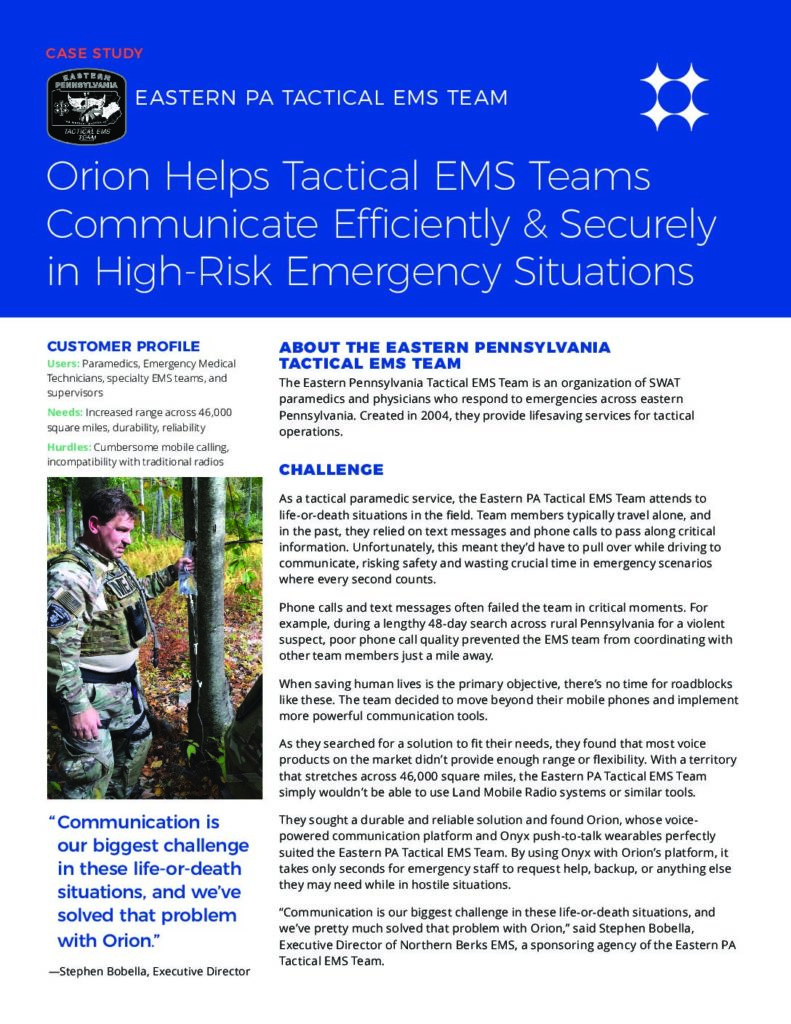 As a tactical paramedic service, the Eastern PA Tactical EMS Team attends to life-or-death situations in the field. Team members typically travel alone, and in the past, they used unreliable text messaging and phone calls to pass along critical information.
Switching to Orion instantly transformed the way the Eastern PA Tactical EMS Team communicates, keeping them in sync with the push of a button so they're ready for any new development.
Download the case study to learn about these key benefits:
Unlimited range over 46,000 square miles
Push-to-talk communication (PTT) without traditional two-way radio systems
Wearable communicator devices for heads-up operation while driving