Speech-to-Speech Translation
Enhance Productivity for the Multilingual Frontline Workforce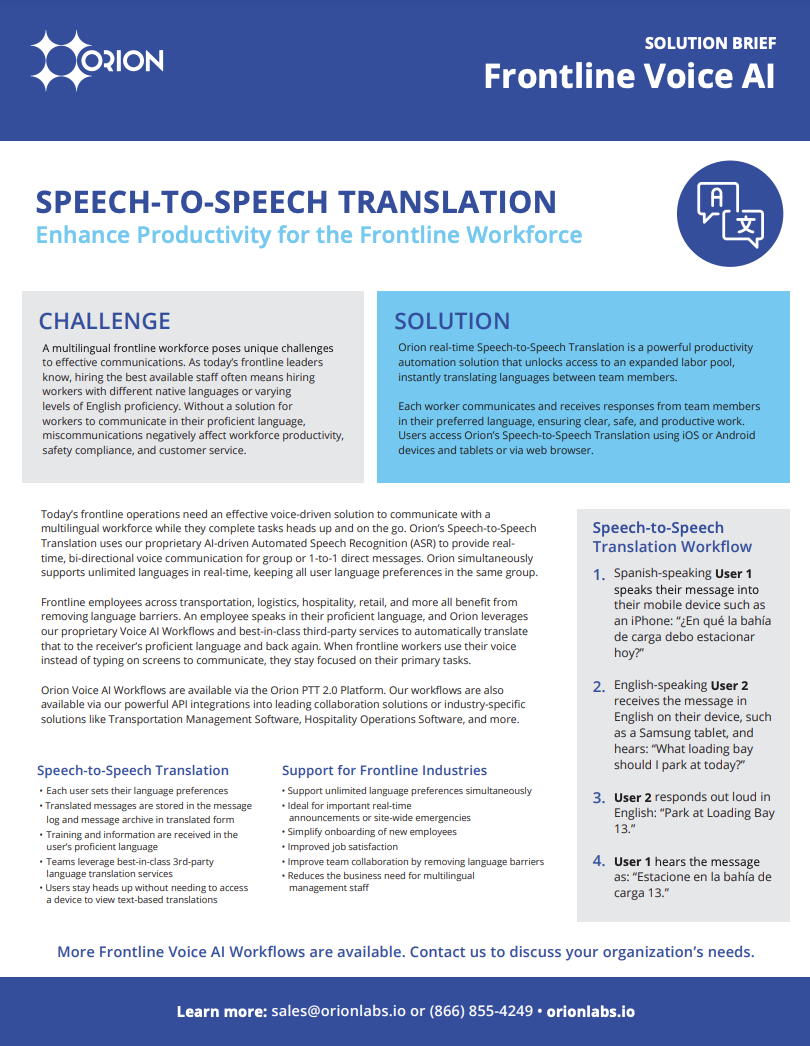 Orion's Speech-to-Speech Translation is a first-of-its-kind, voice-driven solution that enables team members to communicate 1:1 or in groups with a multilingual workforce in their native or most proficient language.
Download the solution brief to learn how this Orion Voice AI Workflow helps frontline employers:
Unlock an expanded labor pool

Improve team collaboration by removing language barriers

Improve the productivity and safety of every employee

Ensure new hires are effective on Day 1 by simplifying the onboarding of multilingual staff

And so much more.
Learn more about Orion Voice AI Workflows. Get the Solution Brief today!