Enhance Productivity for the Frontline Workforce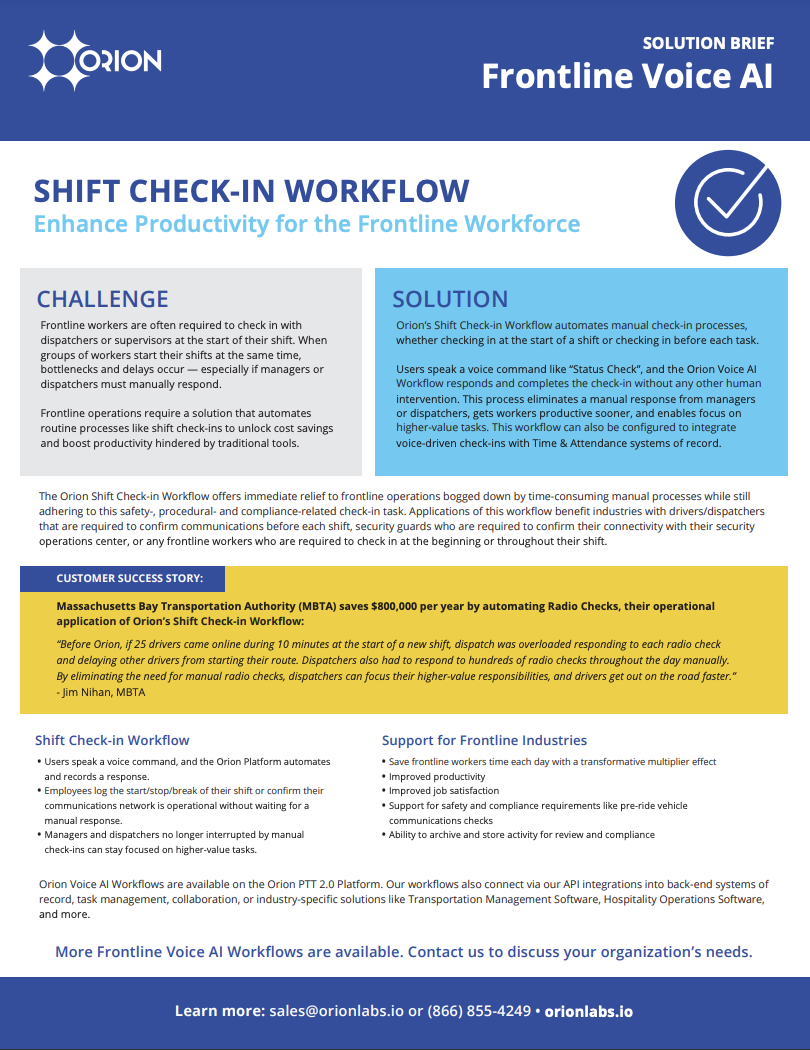 Orion's Shift Check-in Workflow automates manual check-in processes, whether checking in at the start of a shift or checking in before each task.
Download the solution brief to learn how this Orion Voice AI Workflow helps:
Save frontline workers time each day with a transformative multiplier effect
Improved productivity and job satisfaction
Support for safety and compliance requirements like pre-ride vehicle communications checks
Ability to archive and store activity for review and compliance

And so much more.
Learn more about Orion Voice AI Workflows. Get the Solution Brief today!