Orion Push to Talk App Fact Sheet
Orion is the future of voice for the deskless workforce.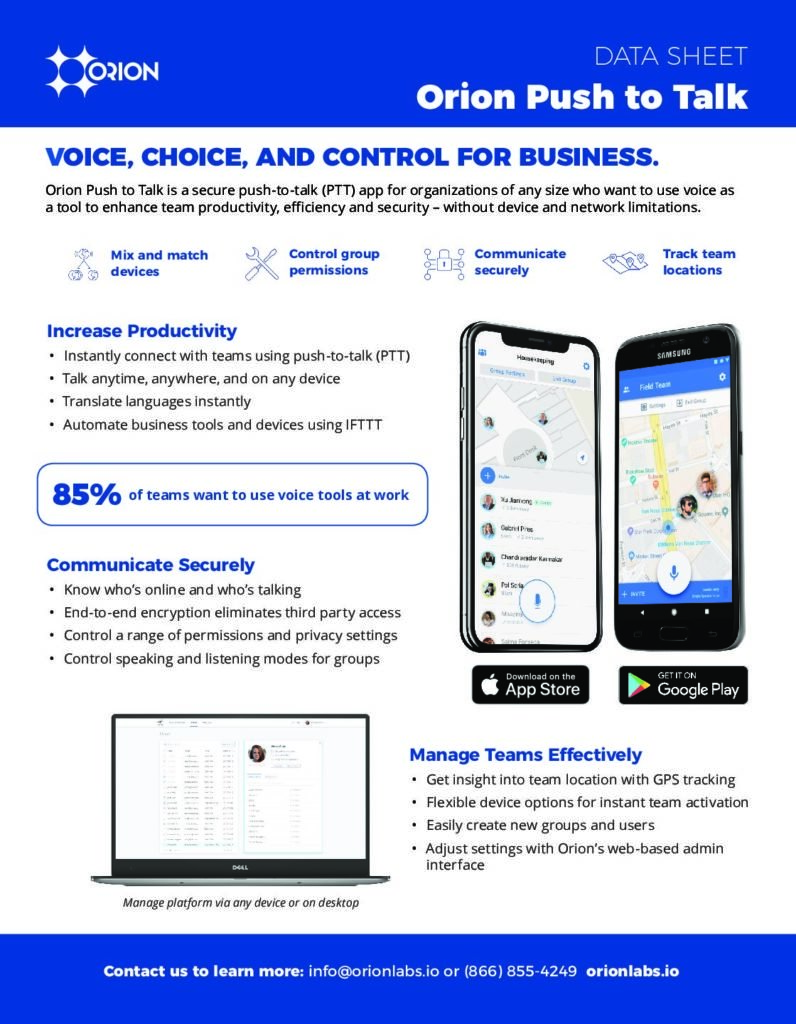 No matter what your team is doing and where they are, they need to stay focused and get work done. Traditional tools like email, voice calls, and texting can steal focus without making it easier to reach co-workers.

Download the Fact Sheet to learn how the Orion app helps teams:
Connect anywhere via push-to-talk (PTT)
Track location of assets and staff
Communicate securely
Manage teams effectively
The Orion app also provides all features of Orion's voice-first intelligent platform, like process automation and access to enterprise systems.