Retail Workflows Solution Brief
Orion's voice-automated workflows listen, participate, and automate processes.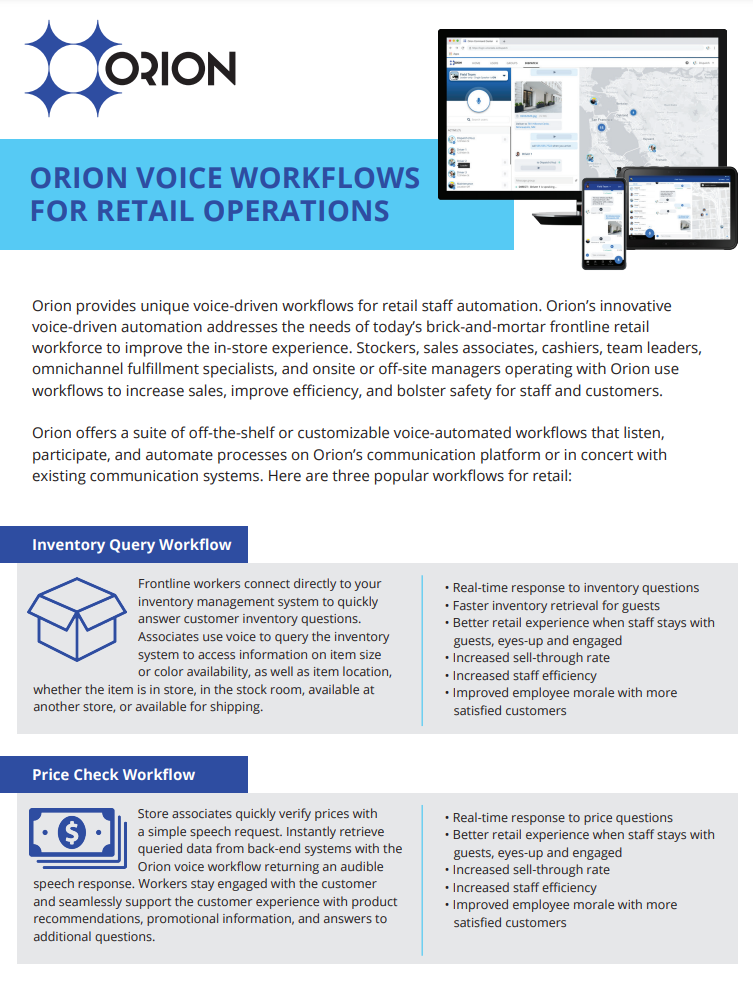 Orion workflows increase productivity by automating processes, increasing sell-through, reducing inventory shrinkage, and bolstering safety for staff and customers.
Orion workflows work on industry-leading mobile devices.
Sample workflows include:
Inventory Query Workflow: Frontline workers connect directly to your inventory management system to quickly answer customer inventory questions.
Price Check Workflow: Store associates quickly verify prices with a simple speech request.
Language Translation Workflow: Retail workers can communicate and receive information in their native language.
Learn how Orion transforms retail operations with voice automation. Download the solution brief now.