Fact Sheet: Orion for ATAK
Secure Communication and Enhanced Situational Awareness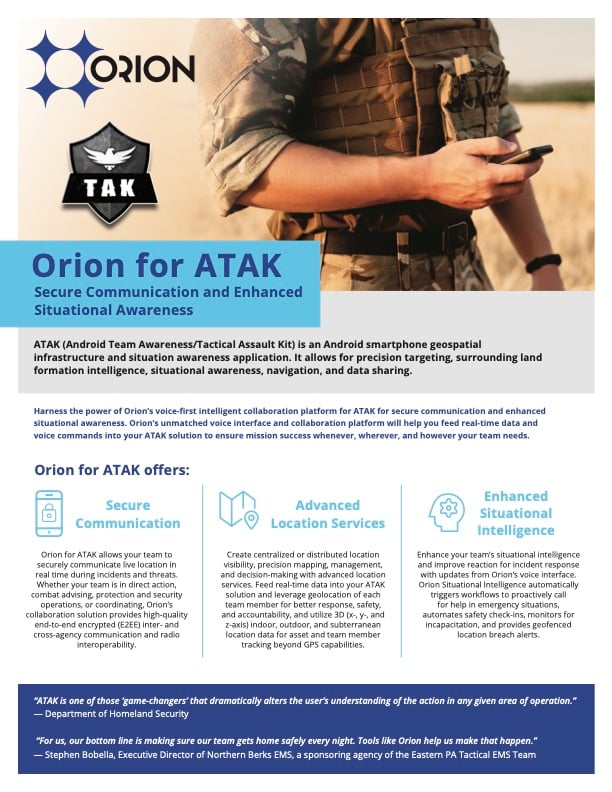 Harness the power of Orion's voice-first intelligent collaboration platform for ATAK (Android Team Awareness/Tactical Assault Kit) for secure communication and enhanced situational awareness.
Orion's unmatched voice interface and collaboration platform will help you feed real-time data and voice commands into your ATAK solution to ensure mission success whenever, wherever, and however your team needs.
Download Orion's free fact sheet to discover:
End-to-end encrypted (E2EE) inter- and cross-agency communication
Advanced location services with indoor, outdoor, and subterranean location data
Precision mapping and geolocation of each team member
Enhanced situational intelligence and improved reaction for incident response
And so much more
Learn more about Orion for ATAK. Get the fact sheet today!