Learn how Orion Powers Real-Time Communication for a Large Medical Center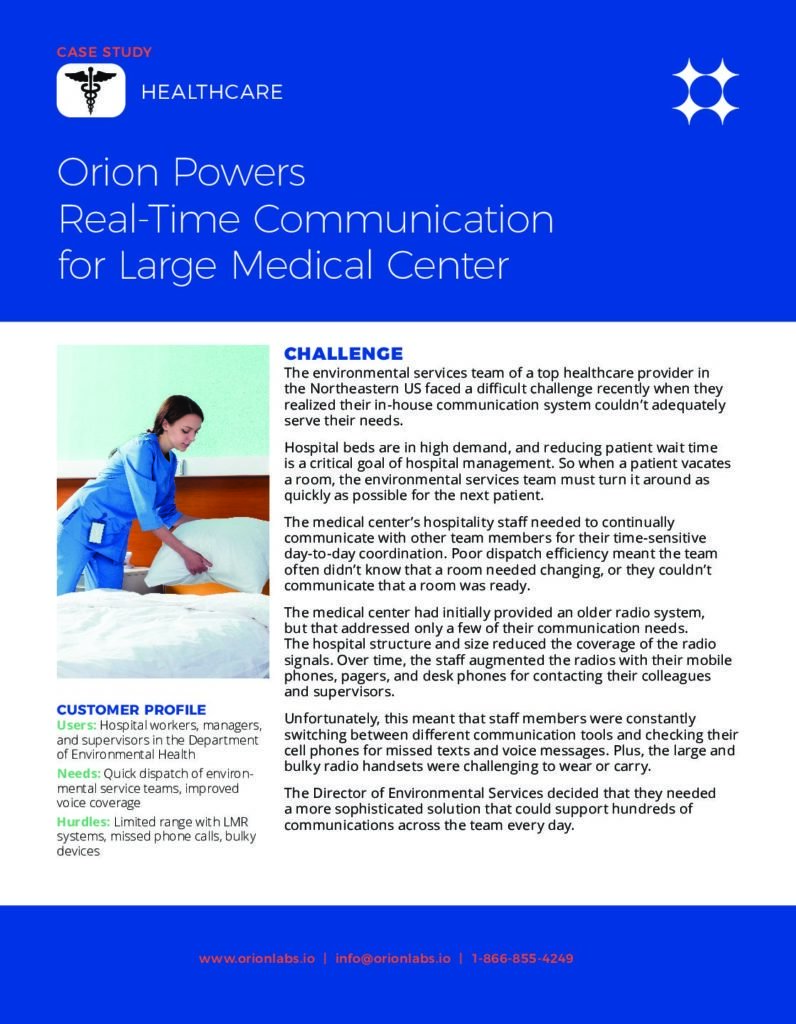 The environmental services team of a top healthcare provider in the Northeastern US faced a difficult challenge recently when they realized their in-house communication system couldn't adequately serve their needs.
The Director of Environmental Services needed a solution that could support a highly active team coordinating tasks with quick turnaround times. They chose the Orion voice-first, intelligent platform.
Download the case study to learn about these key benefits:
Rapid dispatch of environmental services teams
Replacement of legacy radio communcations
Hands-free communication with Orion Onyx wearables
Unlimited range over a large healthcare campus
Eliminating wasted time from switching between other, unreliable communication tools