Video: Intelligence Amplification for Defense Industry Field Communications
Orion CTO Greg Albrecht presents to the National Defense Intelligence Association NSAICE conference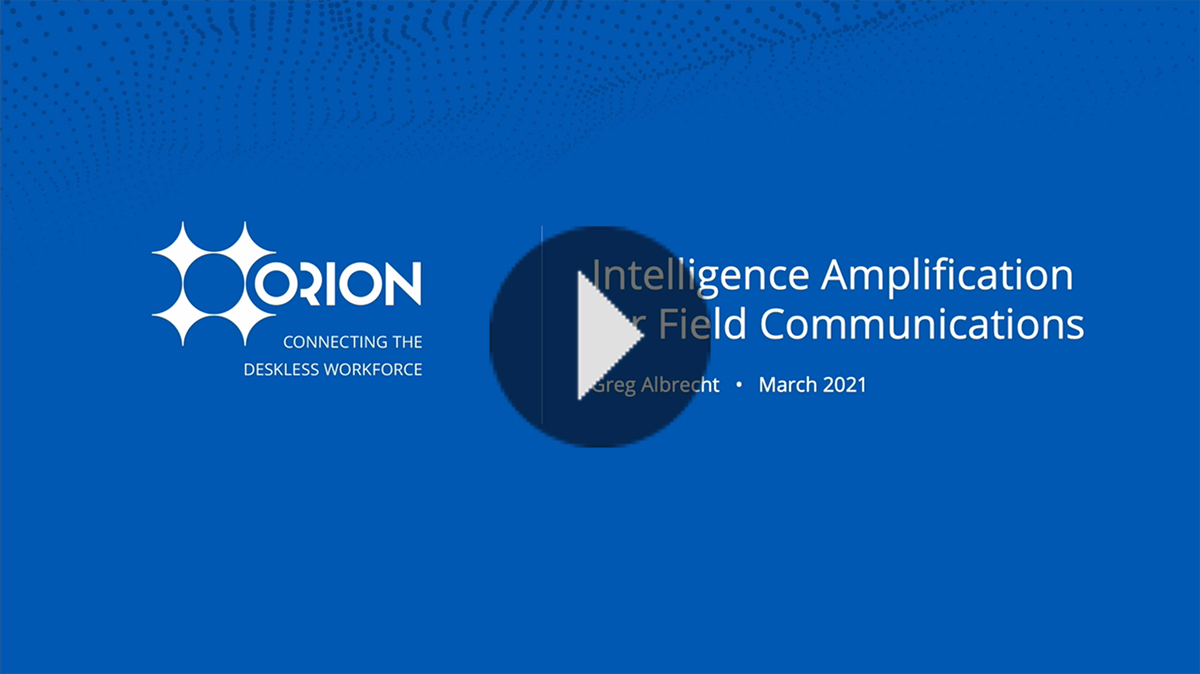 Orion helps field teams gain situational intelligence with its voice-first, intelligent collaboration platform.
In this presentation to an audience of machine learning and AI professionals in the defense industry, Orion Chief Technology Officer Greg Albrecht explains how Orion lends an advantage to field teams and security teams from government and large enterprise organizations.
Discover how Orion helps teams:
Heighten response and awareness with process automation and voice tagging
Automate Standard Operating Procedures (SOPs) to turn manual processes into on-time automated workflows
Gain location awareness even in GPS-denied environments
Strengthen operational control
Modernize operations and innovate
And so much more
Learn more about how Orion helps field teams collaborate securely and efficiently. Watch the video today!