E-book: The Future of Voice at Work
Navigating the 5-Step Journey to Creating Your Digital Deskless Workforce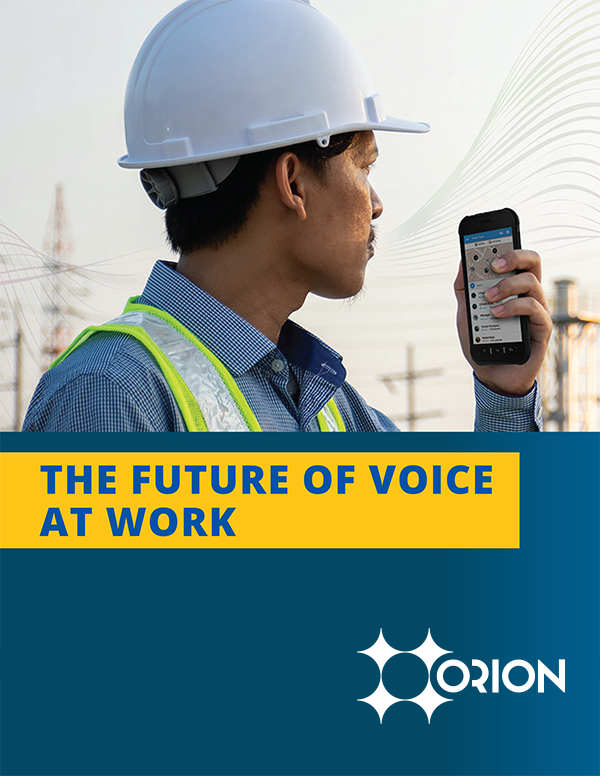 80% of the global workforce performs deskless work. Yet, all too often these deskless workers are left behind during discussions and planning of the intelligent enterprise and instead have to rely on radio technology from the 1940s or push-to-talk (PTT) apps with no path for innovation.

Orion is the voice-first intelligent collaboration platform to change that.
Download Orion's free e-book to discover:
How Orion's platform creates a connected workforce
How collaboration software modernizes and enhances your deskless workers
How a voice-first intelligent collaboration platform digitally transforms your organization
And so much more
We'll also cover The Orion Innovation Model in depth: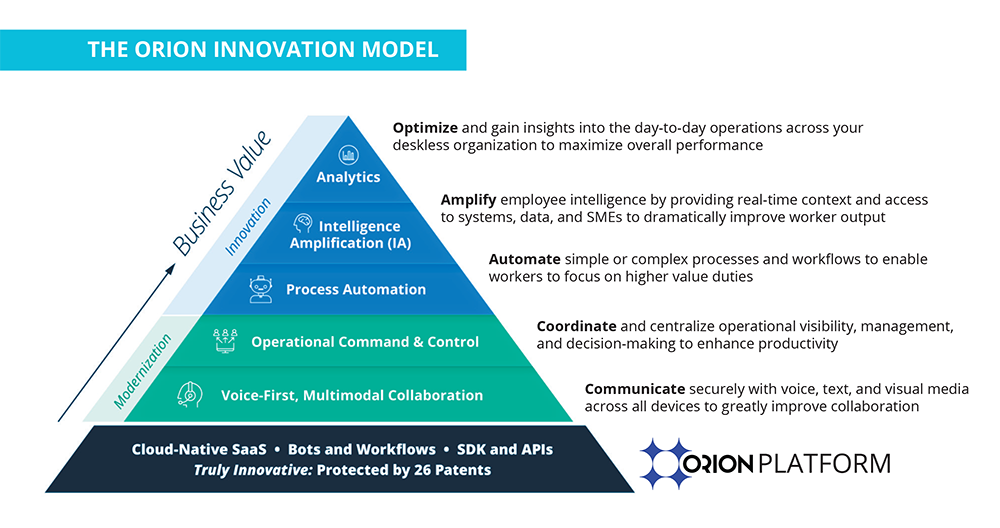 By the end of this e-book, you should have a clear and complete understanding of how you can empower your deskless workforce and enable digital transformation for your entire organization by using a powerful collaboration platform.

It's time to discover the future of voice at work. Get the e-book today!