Orion Push to Talk App for FirstNet Fact Sheet
Orion is the future of voice for the deskless workforce.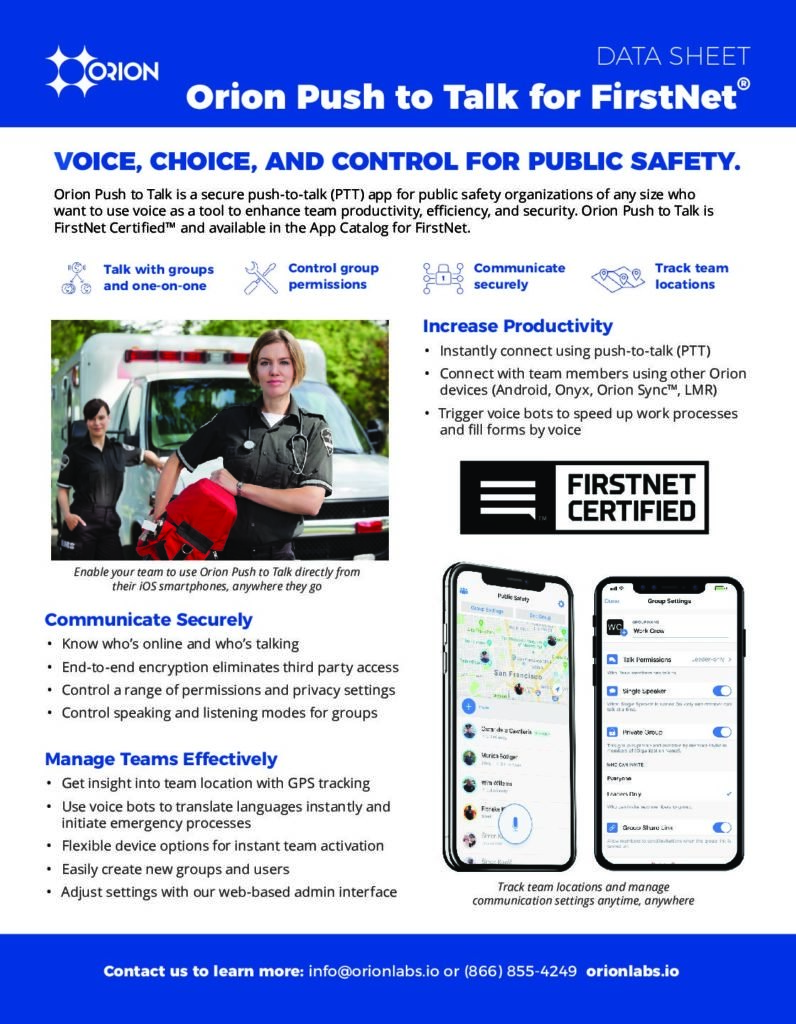 Orion Push to Talk is a secure push-to-talk (PTT) app for public safety organizations of any size who
want to use voice as a tool to enhance team productivity, efficiency, and security. Orion Push to Talk is FirstNet Certified™ and available in the App Catalog for FirstNet®.

Download the Fact Sheet to learn how the Orion helps FirstNet users and teams:
Connect anywhere via push-to-talk (PTT)
Track location of assets and staff
Communicate securely
Manage teams effectively with admin controls
The Orion app also provides all features of Orion's voice-first intelligent platform, like process automation and access to IT systems.