451 Research Report: The Post-COVID-19 Workplace
Discover how voice solutions will ensure business continuity and deskless worker safety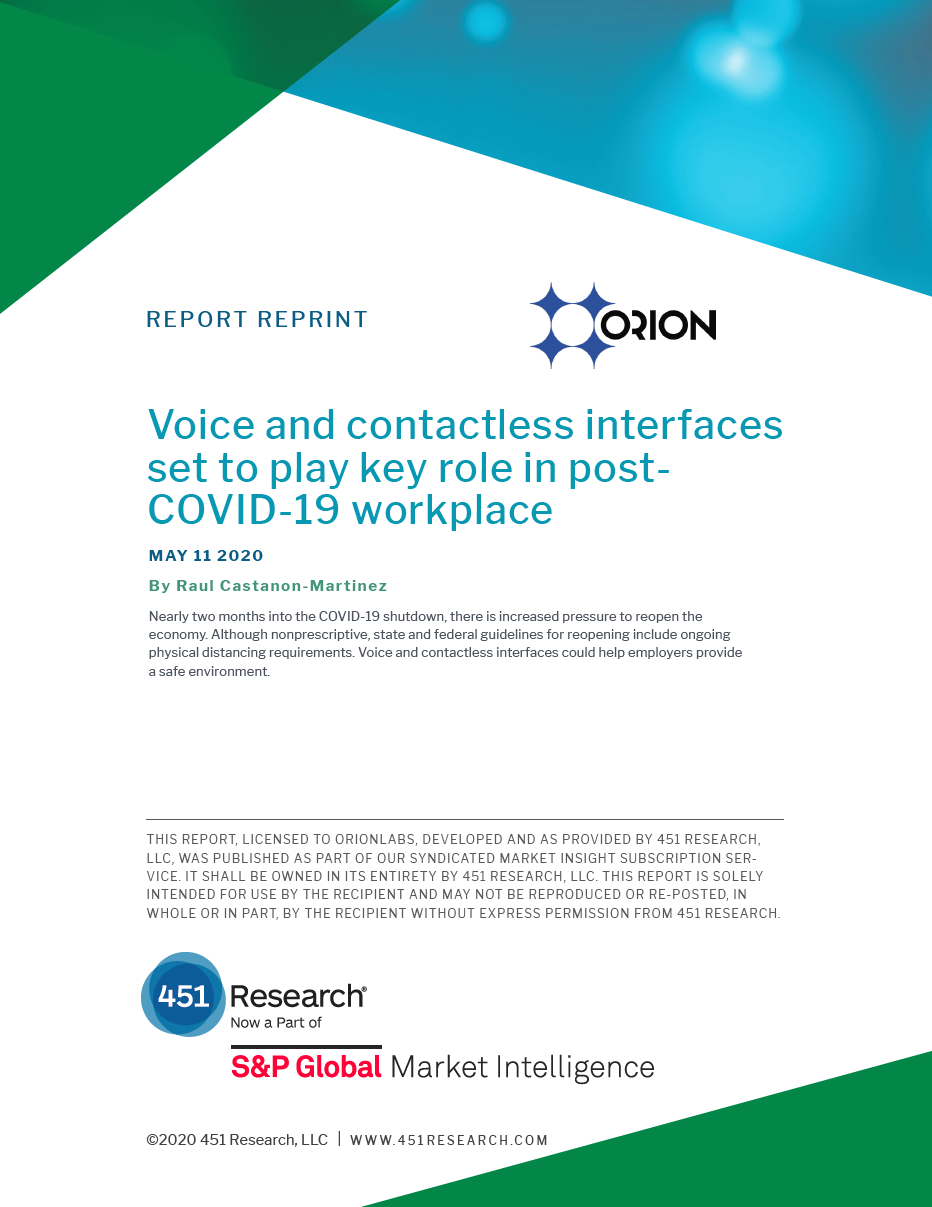 State and federal governments have issued guidelines for reopening the economy, providing some hope for struggling businesses and weary residents experiencing quarantine fatigue. The Centers for Disease Control and Prevention has also published guidelines to help employers evaluate when and how they should reopen.
Voice and contactless interfaces are set to play a key role, helping employers provide a safe work environment in compliance with these requirements.
This 451 Research report "Voice and contactless interfaces set to play key role in post-COVID-19 workplace" explains:
The coronavirus impact in the workplace

Priorities for tech leaders

Digital experiences for employees doing frontline work

And much more
Learn how a voice-first, intelligent collaboration platform protects deskless workers in a post-COVID-19 workplace. Download the analyst report today!