Analyst Report: 451 Research Business Impact Brief
Enable Workforce Digital Transformation and Agile Collaboration for Deskless Workers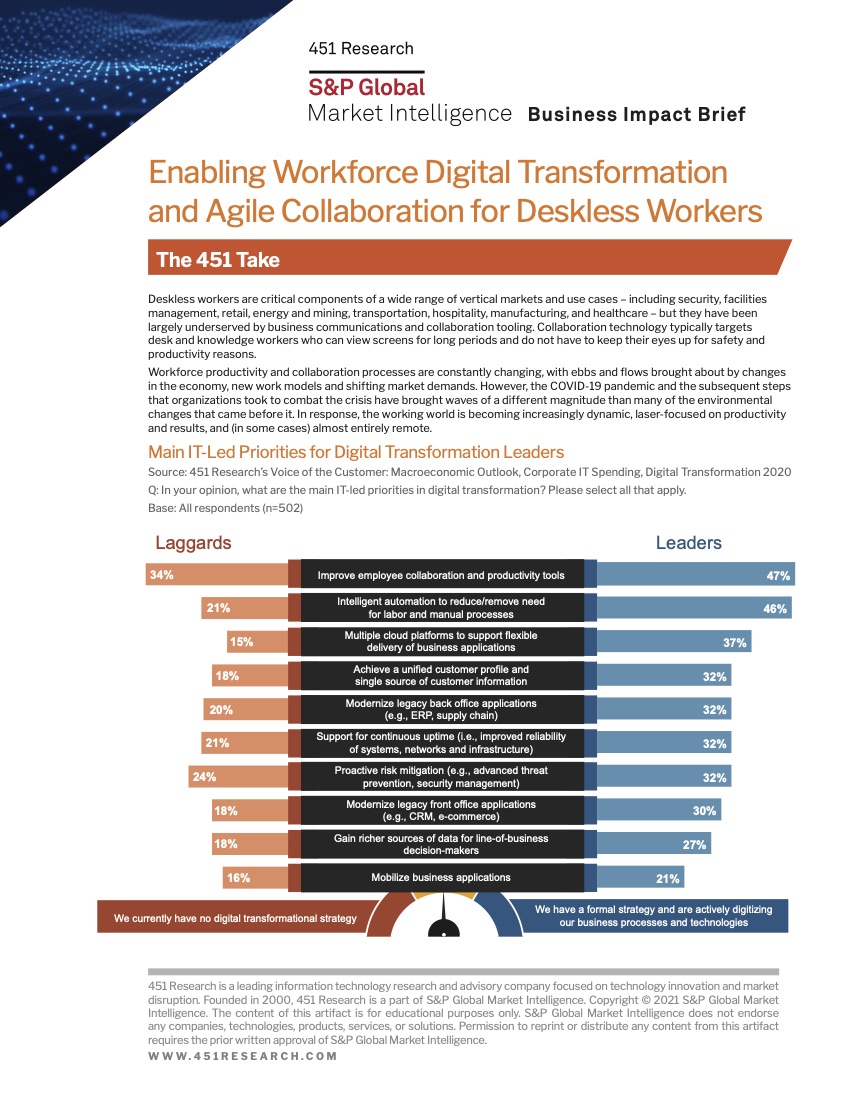 Deskless workers are critical components of a wide range of vertical markets and use cases — including security, facilities management, retail, energy and mining, transportation, hospitality, manufacturing, and health care — but they have been largely underserved by business communications and collaboration tools.
In fact, the shift to remote work and the central role that frontline workers have played during the COVID-19 pandemic have only emphasized their criticality.

Download 451 Research's free Business Impact Brief to learn:
How collaboration software enables productivity and an agile operating approach
Why voice-first, intelligent tools are key for frontline workers
The enormous cost savings achieved with effective collaboration
And so much more
Learn more about how deskless collaboration enables digital transformation for the deskless workforce. Download the report today!