451 Research Report: Voice User Interfaces
Discover why voice user interfaces will play a key role to enable digitalization of frontline resources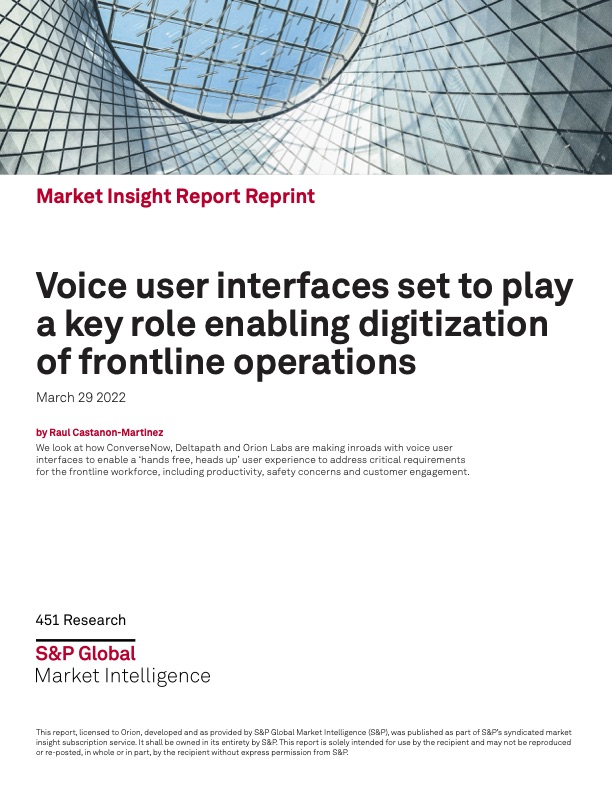 Voice-activated interfaces and digital assistants are among the top disruptive technologies that organizations plan to adopt over the next 24 months. And frontline workers have increasingly been in the spotlight for digital transformation and IT and business communications investments across practically all industries.
Voice and contactless interfaces are set to play a key role, helping employers provide a safe work environment in compliance with these requirements.
This 451 Research report "Voice user interfaces set to play a key role enabling digitization of frontline operations" explains:
Why workplace adoption of voice user interfaces is growing

Which disruptive technologies will be adopted by leading organizations

How Orion drives productivity for Hamilton Princess & Beach Club

And much more
Learn how an enterprise voice services platform addresses critical requirements for the frontline workforce. Download the analyst report today!