Infographic: 23 Facts About Collaboration Software for the Deskless Workforce
Make the Case for a Voice-First Intelligent Collaboration Platform With These Stats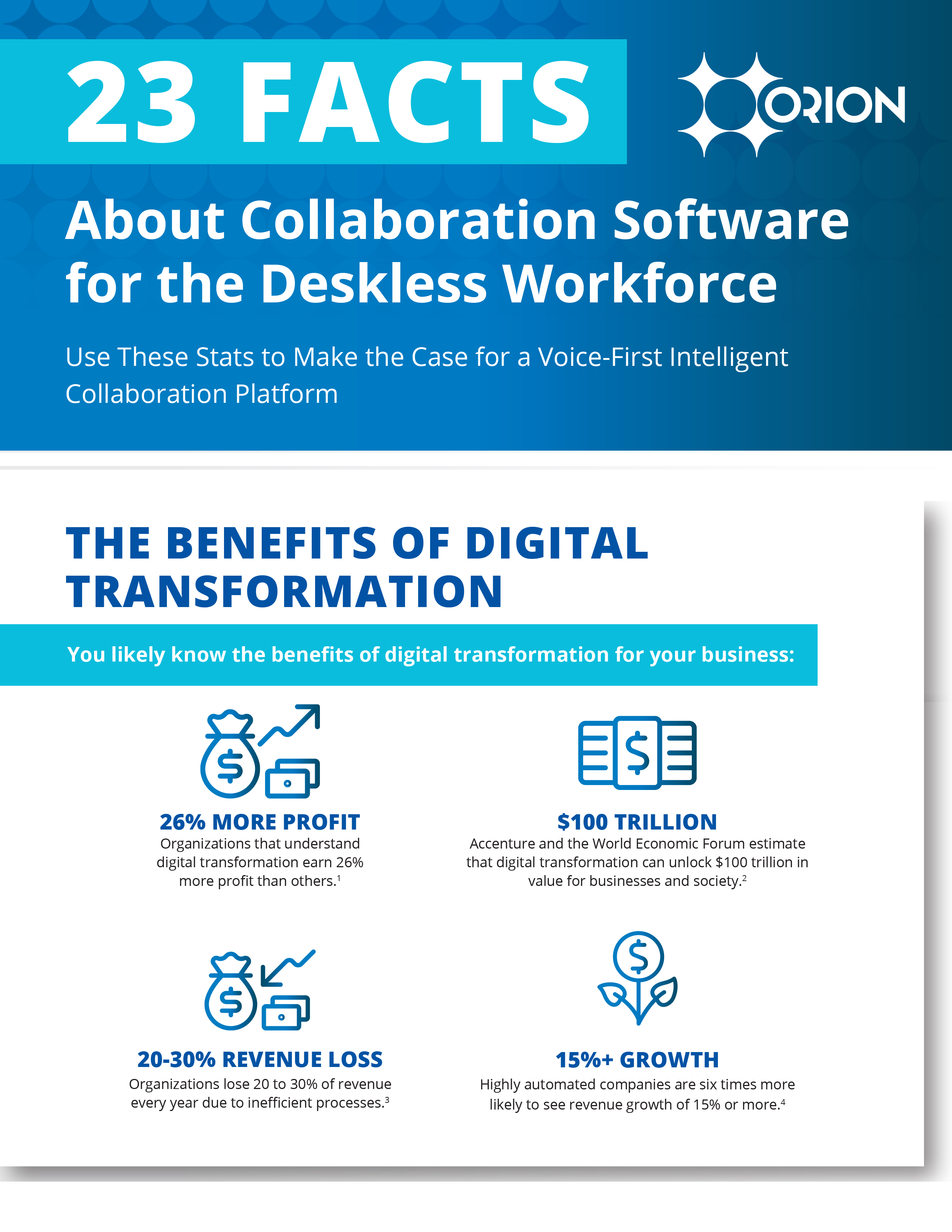 You likely know that radios and push-to-talk (PTT) applications are holding your deskless workers back. We've put together a quick fact sheet to help you make the business case to the rest of your company about why you need a voice-first intelligent collaboration platform to connect your deskless workers to your digital enterprise.

Download Orion's free infographic to discover:
4 facts about digital transformation
6 facts about how collaboration software creates connected workers
8 facts about technology for deskless workers
How a voice-first intelligent collaboration platform digitally transforms your organization
And so much more
Learn more about collaboration software for the deskless workforce. Get the infographic today!