E-book: 12 Reasons Radios Are Holding Your Company Back
Discover "The Dirty Dozen" pitfalls deskless workers and enterprises face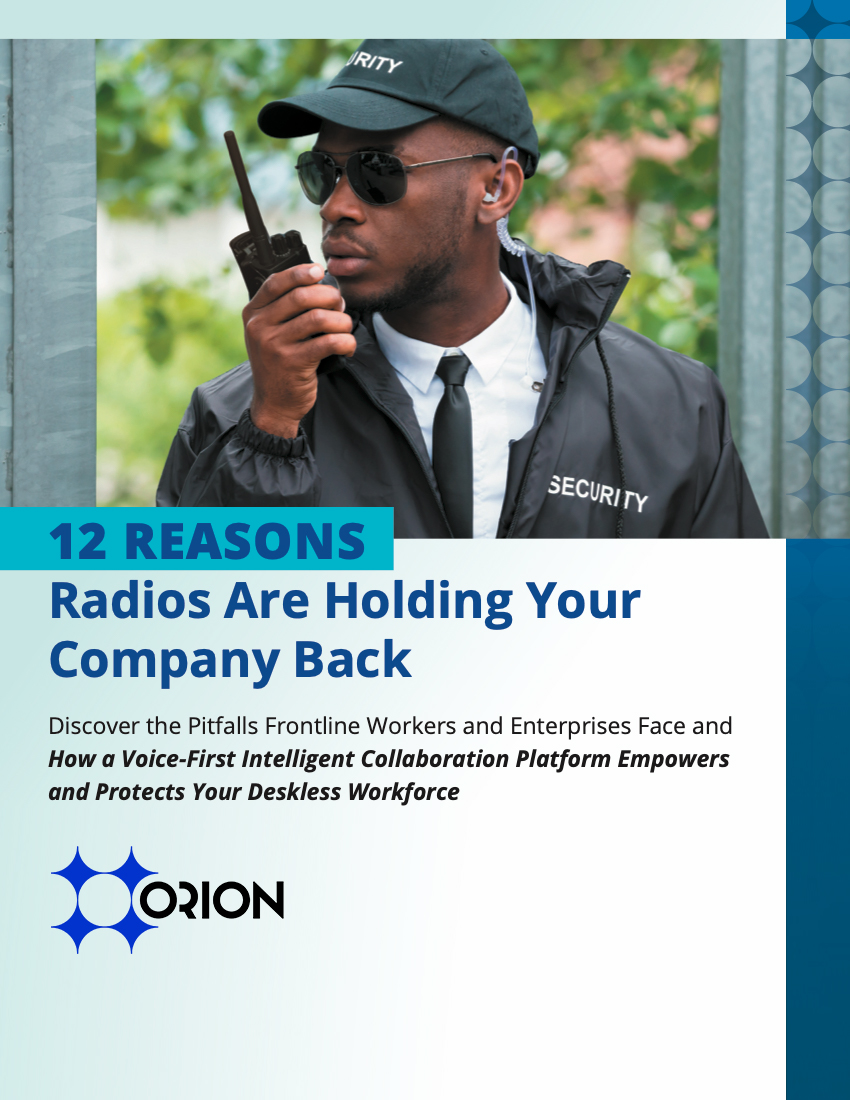 Leading organizations know radios just can't cut it to stay competitive in today's digital world. In fact, these organizations are discovering that an intelligent collaboration platform can open more doors than they previously imagined possible.
Download Orion's free e-book to learn:
3 "brass tacks" reasons radios are a poor investment
5 reasons radios hold your deskless workers back
4 innovative features and benefits you won't find with radios
How a voice-first intelligent collaboration platform empowers and protects your deskless workforce
And so much more
Learn more about "The Dirty Dozen" reasons radios are holding your company back. Get the free e-book today!